Large yet portable
This blanket is the ideal size for family picnics – its size is enough to fit up to 4 adults and a food basket. When it's time to go, just roll the blanket up, strap the belt closed, and get moving!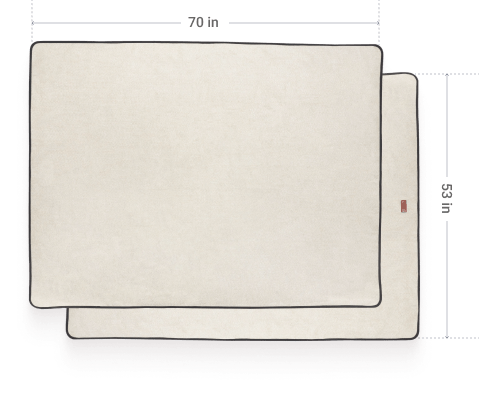 FAQs
Yes, it can be machine washed and dried.
No, made of recycled polyester, this picnic blanket does not get hot in the heat and is comfortable to lie on the sand.
No, it's lightweight but heavy enough to stay in place in the wind.